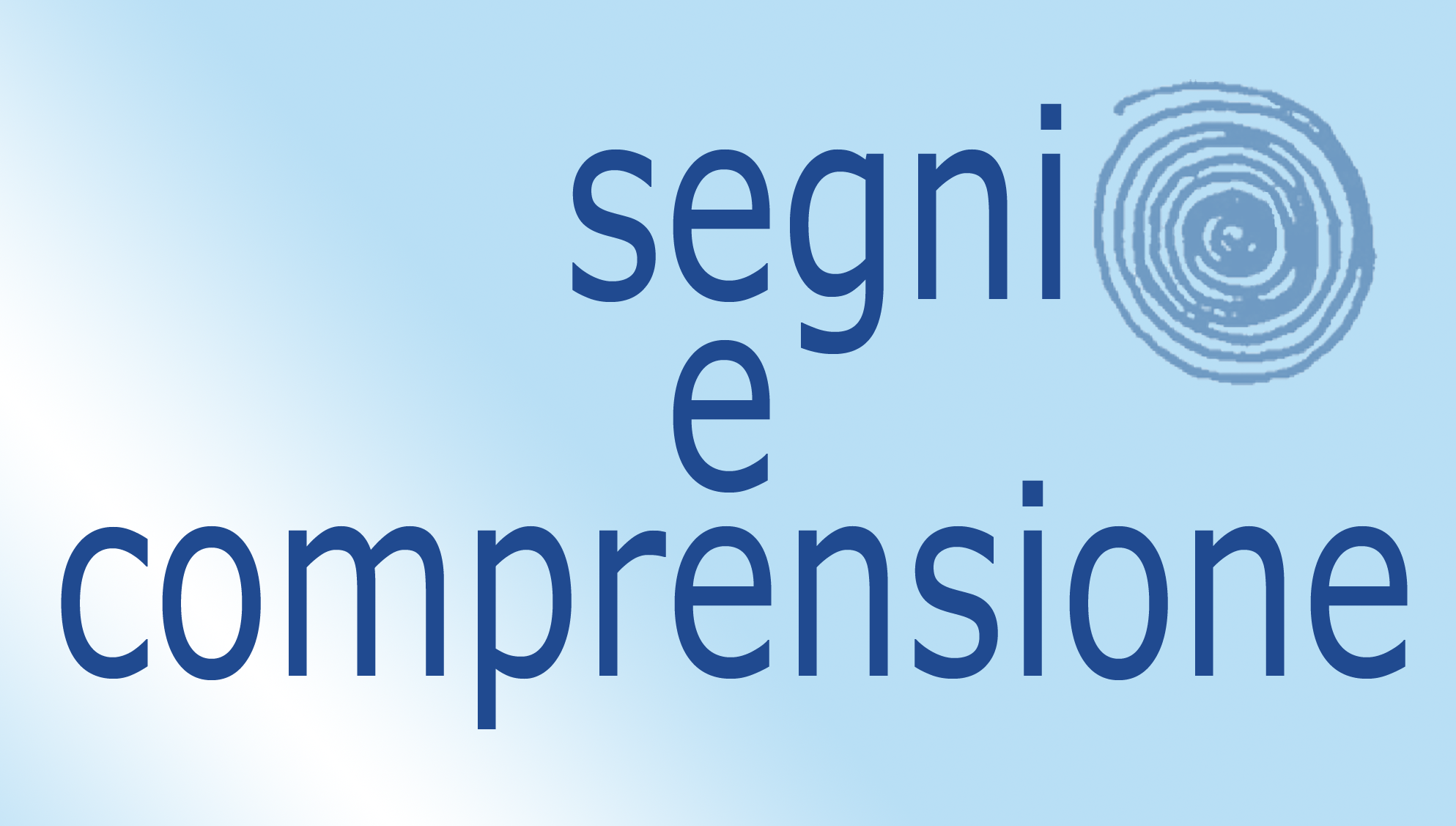 Segni e Comprensione is a peer-reviewed international journal which focuses on the phenomenological and hermeneutical research.
The journal, founded in 1987 at the Department of Philosophy and Social Sciences of the University of Salento, in collaboration with the "Italian Centre for Phenomenological Research" in Rome, has been classified by the National Agency for the Evaluation of the University System (ANVUR) as a "scientific journal". The title Segni e Comprensione identifies the editorial proposal: to establish a journal as a phenomenological-hermeneutical tool for investigating the issues of contemporary philosophical-educational debate. In fact, in these three decades the journal has been a significant national and international crossroads of knowledge and methods, which through theoretical elaboration have enriched the philosophical and cultural landscape of our time: from the philosophy of existence to sociology and pedagogy, from the philosophy of language to psychology, up to issues related to current events. The journal publishes original articles and book reviews.
Segni e Comprensione is published two per year. Besides ordinary issues according to a Call, special issues devoted to a special topic may be published. All articles go through double-blind review processes.
JOURNAL INDEXING: DOAJ, ULRICH'S, JOURNAL TOCS. GOOGLE SCHOLAR, SCIENTIFIC COMMONS
Announcements
Call n. 100/2021 - Deadline 20 aprile 2021

Art and Truth: Starting from Heidegger

The question on the relationship between philosophy, literature, poetry and art after the proposals to consider philosophy as a form of literature or "narration", as suggested, for example, by Richard Rorty recurs very frequently. On the other hand, there are some scholars who hypothesize a possible "aestheticization" of Reality, the expansion of the experience of both beauty and art to every sphere of it in order to surreptitiously draw the consequence that all reality can be related to simulacra and images.  Hence, the need to demystify the relationship between art and truth and to question oneself, once again, on some key concepts of our tradition of thought, such as art, beauty, truth and error.

 

Arte e verità. A partire da Heidegger

Ritorna non di rado l'interrogativo sui rapporti tra filosofia, letteratura, poesia, arte, dopo le proposte di considerare la filosofia come una forma di letteratura o di "narrazione", come ha suggerito, ad esempio, Richard Rorty. D'altra parte, non mancano coloro che ipotizzano una possibile "esteticizzazione" di tutta la realtà, l'estensione dell'esperienza del bello e dell'arte a ogni ambito dell'esperienza, finendo poi col trarre surrettiziamente la conseguenza che tutta la realtà possa essere ricondotta a simulacro e immagine. Di qui la necessità di demistificare appunto il rapporto tra arte e verità e di tornare ad interrogarsi, ancora una volta, su alcuni concetti chiave della nostra tradizione di pensiero, come arte, bello, verità, errore.

Posted: 2020-09-08
More...
Questo sito utilizza un cookie tecnico per consentire la corretta navigazione. Se vuoi saperne di più consulta l'
informativa estesa
.
This work is licensed under a Creative Commons Attribuzione - Non commerciale - Non opere derivate 3.0 Italia License.
e-ISSN: 1828-5368